Our immediate environment, our home, our neighborhood, our surroundings, have a direct impact on our health and stress level. While you take the time to build and maintain your home to your standard of living, what is outside your house affects you just as much as what is inside. With nature at your doorstep and being in a community that values outdoor living is not only beautiful, it also helps you connect with your neighbors, inspires you to take advantage of your surroundings and spend more time in the open air with your family, and does wonders for your physical and mental health.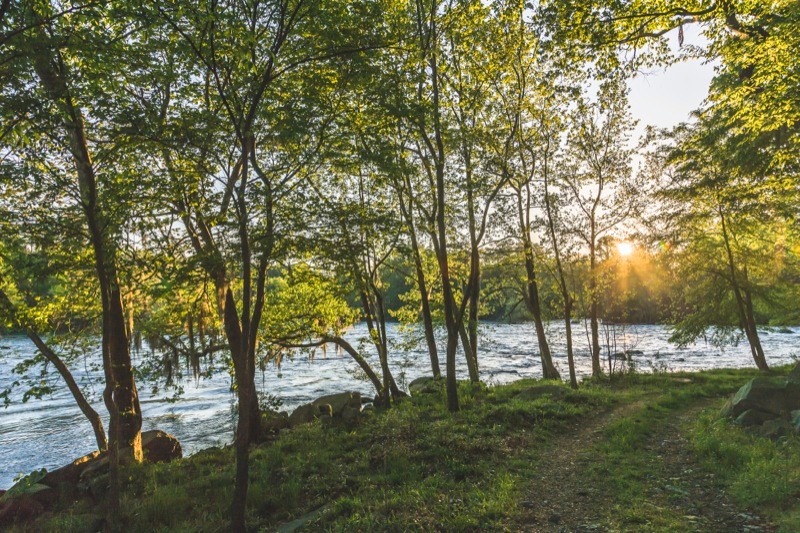 Imagine coming home to a peaceful setting full of beautiful scenery and a sprawling natural landscape. Visualize driving toward your home surrounded by green spaces and flowing waterways.
The Reserve on the Saluda is a perfect example of such a neighborhood. While being secluded and environmentally-designed, this friendly community surrounds neighbors with pure beauty, allowing for ample time to enjoy the ambiance of the outdoors.
In the book, Healing Gardens, as well as many other known studies, it is stated that when people are hoping to relax, they choose settings like the beach or mountains. Even looking at scenes or hearing the sounds of nature reduces stress and anxiety, and increases a feeling of calm. Public health researchers Stamatakis and Mitchell even state that being around nature reduces mortality.
Beyond just the sights and sounds of nature, being within proximity to it on an everyday basis also allows more time outdoors. More time outside means less time in front of the television and more physical activity. The Reserve on the Saluda encourages this activity with direct access to Ridgeline Park, offering canoeing, paddle boarding, and kayaking, along with a peaceful walking path that takes you to the Saluda River.
Lastly, time spent outdoors helps us make connections with other people. A study by Kuo and Coley at the Human-Environment Research Lab showed that time in nature connects us to each other and the larger world, and that those with more greenspace around their homes knew more neighbors, had a stronger feeling of community, and felt more connected.
While choosing a place to live often consists of designing floorplans and picking out the perfect cabinetry for the kitchen, consideration should also be taken about location. You want a home that will fit the needs of your family, and provide lasting benefits for years to come. Picking a home that is surrounded by rich landscapes, the smell of greenery, and the sounds of local birds will provide more than mere scenery.  It will shape your way of life.
At The Reserve on the Saluda, enjoy healthy living with nature at you doorstep.
.
.
.
(portions of this content were previously published on https://www.thereserveonthesaluda.com/)