The Reserve on the Saluda, the secluded, private residential community just minutes from downtown Columbia, combines rare natural beauty with an exclusive yet close-in location on the banks of the Saluda River. The 19 home sites that make up The Reserve on the Saluda are situated on one of the last pieces of riverfront property that is this close to the heart of South Carolina's Capitol. It is a serene and peaceful setting, one that will remain special for generations to come.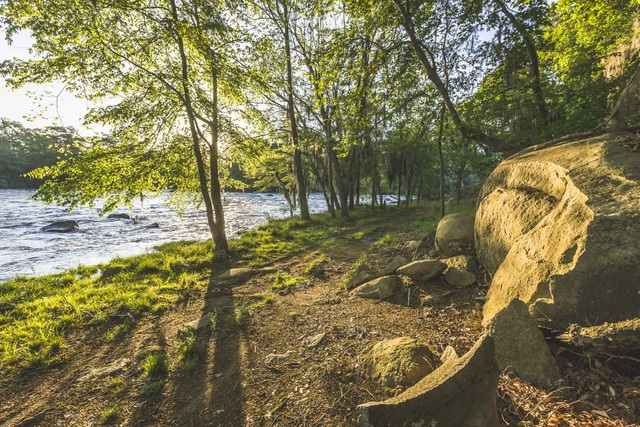 'Powered by Nature'
Like all home sites in The Reserve on the Saluda, majestic, mature trees cover the few lots that remain in this luxury neighborhood.
The area's rolling ridgelines and the sounds of the Saluda River create an exquisite natural backdrop for the stunning new homes that are already part of the community or the residences that are soon to be built here.
'Because Your Life Is Flowing in the Right Direction'
At The Reserve on the Saluda, interested buyers and new homeowners have found a close-in riverfront community that is designed for relaxed elegance in a natural setting. At the same time, being so close to Columbia's offices, museums, shops, the University of South Carolina and major medical facilities adds a different dimension – which makes for a balanced and beautiful lifestyle.
Where else can you enjoy city living and be surrounded by nature at the same time?  Are you ready to live life powered by nature?
Contact us today using the form on this page or call Walter Taylor at 803-269-9908 for a private tour of this unique opportunity on the banks of the Saluda River.
.
.
( portions of this content were previously published on https://www.thereserveonthesaluda.com/ )