The Reserve on the Saluda has a very unique neighbor…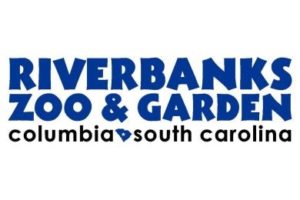 The Riverbanks Zoo and Garden is a 170-acre zoo, aquarium, and botanical garden located along the Saluda River in Columbia, South Carolina and extending into the nearby city of West Columbia.
Riverbanks Zoo and Garden is home to more than 2,000 magnificent and fascinating animals and one of the nation's most beautiful and inspiring botanical gardens. Riverbanks is one of the largest mid-sized zoos in the United States and South Carolina's leading destination attraction, boasting a national reputation as one of America's best zoos and drawing one million visitors annually.
Listed on the National Register of Historic Places since 1973, Riverbanks is also the site of structural remains dating back to the early 1800s with South Carolina's textile industry and the Civil War. Historic ruins can be seen from various locations along the footbridge linking the Zoo and Garden as well as along the naturally wooded River Trail.
Visit the Riverbanks Zoo website for more details:  https://www.riverbanks.org/
.
.
(portions of this text were previous published on https://www.riverbanks.org/)