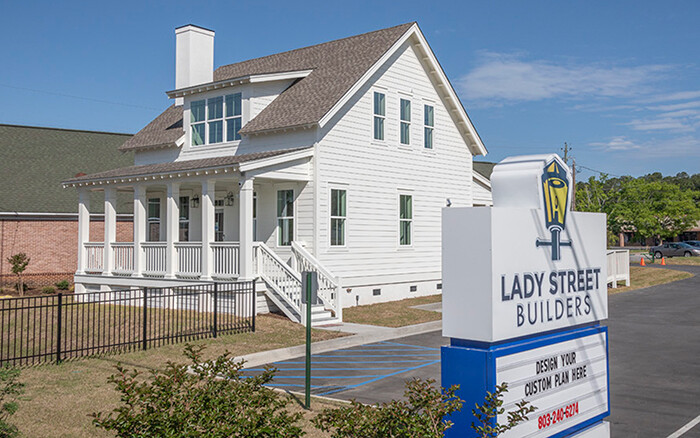 Benefits Of Building On Your Own Lot
March 25, 2022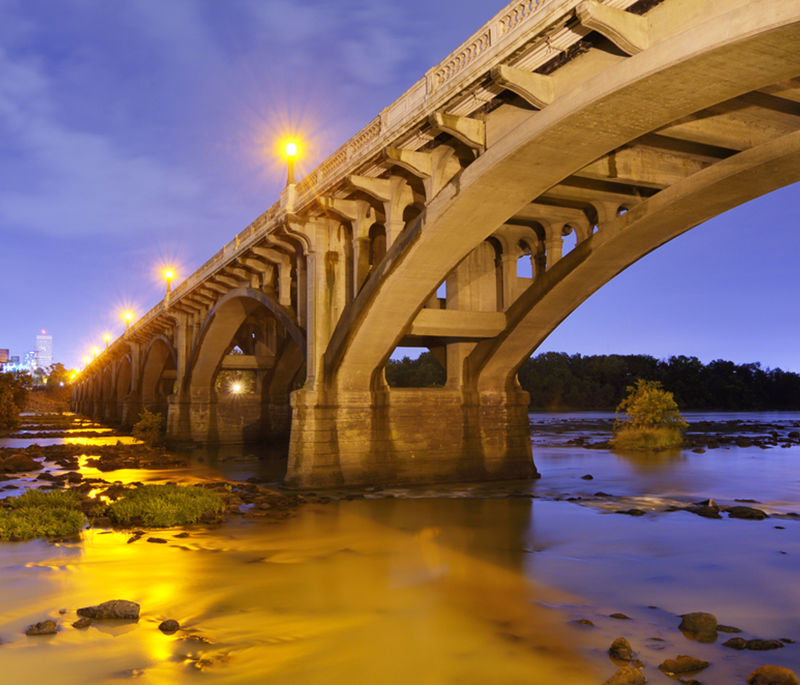 Three Rivers Run Through It
August 24, 2022
The main stream of South Carolina's Saluda River joins the Broad River at Columbia to form the Congaree River. The Saluda Dam (created in1930) impounds Lake Murray above Columbia, and Buzzard Roost Dam (created in 1940) impounds Lake Greenwood. Both dams were created so the rivers could produce hydroelectric power. The Great Saluda River is named for the Algonquian-speaking Indian tribe that occupied it's lower reaches in the 1670s.  Now that we know a little history, let's take a look at living on the Saluda river, which is precisely what The Reserve on the Saluda offers.
A State Scenic River
On May 31, 1991, the South Carolina Legislature designated a 10-mile segment of the Saluda River as a State Scenic River. The Scenic portion begins one mile below the dam – near where this photo was taken – and continues to its confluence with the Broad River. The State Scenic River designation helps protect and conserve river corridors through the volunteer efforts of community members working in conjunction with the South Carolina Department of Natural Resources.

The unique geology of the "Fall Line " forms rocky, whitewater rapids typical of the Blue Ridge on the Saluda River near Columbia, South Carolina. Much of the land along this section of river is forested, giving the visitor a sense that they have escaped the nearby city for a hike or boating trip in the wilderness. Although The Reserve on the Saluda offers spacious homesites on the river, it is a small community of nature lovers and the homesites are surrounded by mature trees and rich soil. Although downtown Columbia is just around the corner, living on the Saluda river makes us feel like we're world's away from hustle and bustle.


Fun On The Saluda
Kayaking on the Upper Saluda River Blueway provides over 70 miles of beginner-friendly and nearly 50 miles of more advanced paddling opportunities. Beginning in the pristine valley of the Blue Ridge Mountains in Pickens and Greenville Counties, the Saluda River borders six counties as it flows through Upstate South Carolina.

But who says you have to go to the Upstate to experience the thrill of paddling a whitewater river? The Midlands is giving the mountains a run for its money with the Lower Saluda (where our neighborhood is located, a 10-mile stretch of cool, clear water offering a number of Class I to V rapids. You'll find the wildest whitewater in the shadow of Columbia's downtown. Paddlers interested in kayaking or canoeing the Lower Saluda should be aware that water-flow conditions can change dramatically when water is released by the hydroelectric power facility at Lake Murray. Always check before you go out so you aren't surprised.

The Saluda River Watershed is rich in diversity of both plant and animal species. While cropland and pastures surround the river in the southern counties of the Upstate, deciduous hardwood forests are prominent in the mountains. This area has a high population of both birds and fish; blue herons, ospreys, and bald eagles; largemouth bass, catfish, trout, and bream can be found throughout the watershed.

We hope you'll have the chance to enjoy the Saluda River whether you chose living on the Saluda river or not. We're proud this beautiful gift from nature is part of our community. This community's central location is a major draw for successful professionals who'd like to enjoy easy access to the city but, at the same time, wish to live in a more secluded, natural setting. The Reserve On The Saluda is an oasis where the sounds of a bustling city are replaced by birdsong the river rushing by. If you'd like a tour of our community, please contact us on the form below.

See also About The Reserve On The Saluda