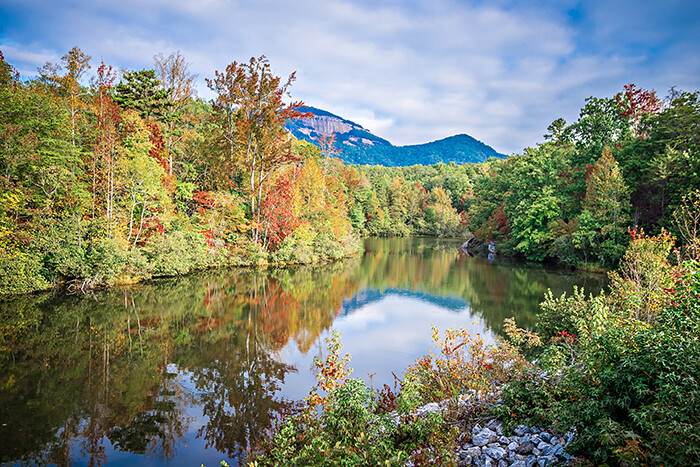 Best Fall Foliage In SC
October 20, 2022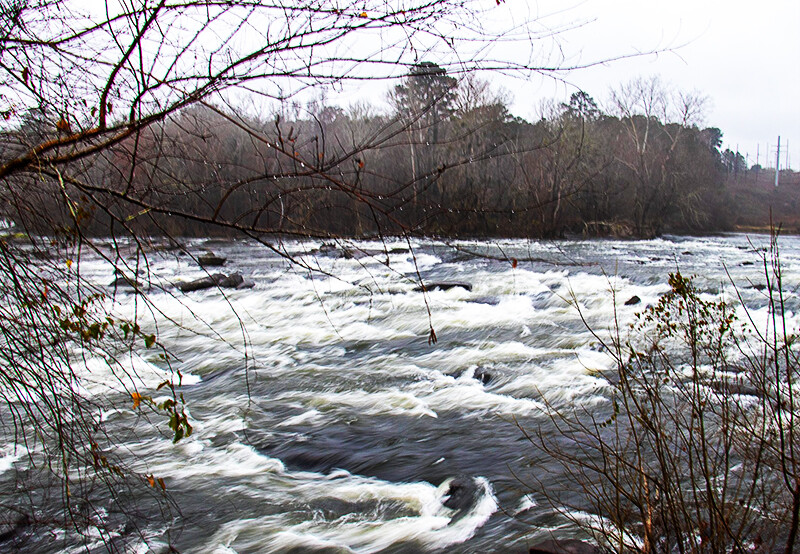 Wintertime On The River
January 2, 2023
South Carolina's capital city, Columbia, is more than just a place for working, eating and shopping! There are plenty of ways to have fun with friends and family without spending a dime. With plentiful acres of parks and urban green space, a picnic lunch along the canal at Riverfront Park, followed by a leisurely three mile stroll to the end will reward you with a magnificent view of the river water from the waterworks infrastructure cascading down into the canal below. For those looking for more of a restful time to go along with a nice view, the swings at the top of Finlay Park show off the skyline and the beautiful houses that are nestled along the edge of the park. Below, we've given you a bevvy of free things to do in Columbia, SC.

For one of the best views in the area, a walk or bike ride along the Lake Murray dam can't be beat, especially at sunrise or sunset, where the vibrant colors of the sun dipping into the horizon are doubled off of the reflection from the water. The Lake Murray Dam Walkway is a walking pathway is directly across the top of the Dreher Shoals Dam along S.C. Highway 6. It's a popular place for walking and jogging. The distance is 1.7 miles each way for a total walk of 3.4 miles. The walkway offers spectacular views of Lake Murray and even the downtown Columbia skyline 11 miles away. Free parking on the Lexington side makes this an option that's hard to pass up. Over a decade ago, the Midlands' Broad, Saluda and Congaree Rivers were an unknown resource. Today, they are the signature of the region and an expanding part of the daily life of the community. There are many things to do and see along the three rivers.

The Three Rivers Greenway is actually composed of the West Columbia Riverwalk and the Cayce Riverwalk. This beautiful series of riverfront pathways, at the confluence of the Broad, Saluda and Congaree rivers, includes lighted trails and boardwalks, an outdoor amphitheatre, restrooms, wayside exhibits, picnic areas and scenic overlooks. The paths wind through a shaded forest of southern hardwoods and is home to a variety of wildlife, including chimney
swifts that nest under the numerous bridges. At the end of the newest extension you will see the remains of the locks once used by riverboats. You can also fish or toss in inner tube in the water on a hot day and float the river. In addition, the Three Rivers Greenway is close to shopping and restaurants in South Carolina's capitol city. Learn more on the
Discover South Carolina website.
The West Columbia Riverwalk Amphitheater and the Riverfront Park Amphitheater also have events throughout the year. If you are interested in water activities, may we recommend the Broad River Blueway or the Congaree River Blueway for canoeing. You can also participate in whitewater activities offered through local outfitters that offer trips on the lower Saluda River.
Looking to have free fun indoors rather than outside?
The State House
offers free guided and self-guided tours Monday through Friday for a bit of history, political insight, and a roof overhead. The award-winning Richland Library, with four floors of interactive displays, meeting rooms, computers and equipment and of course, books! The
Columbia Museum of Art
is sensational and their exhibits are fantastic.
We hope this information about the free things to do in Columbia, SC helps you find everything to make living in our capital city of Columbia great!
See also Life On The River Saluda