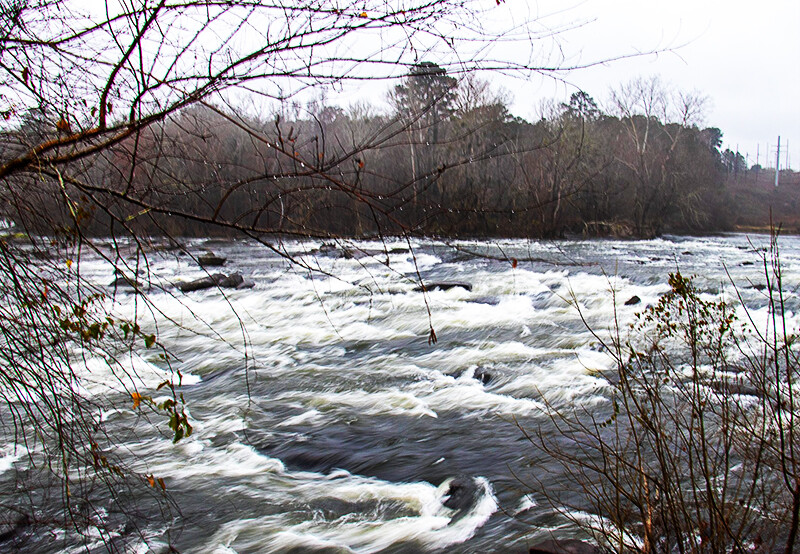 Wintertime On The River
January 2, 2023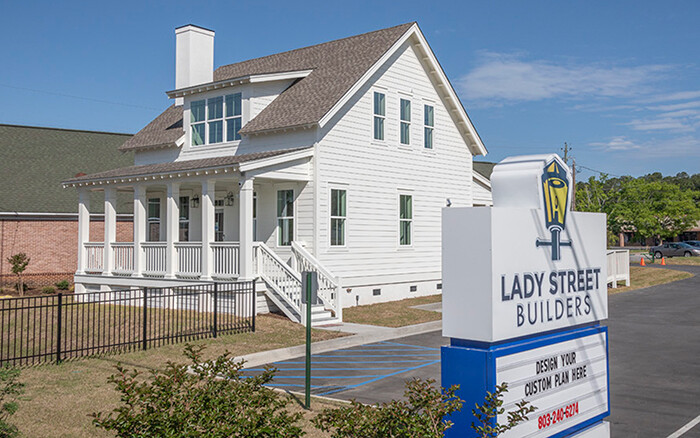 Benefits Of Building On Your Homesite
May 23, 2023
From its origins in the Blue Ridge Mountains north of Greenville to downtown Columbia, the Saluda River flows through South Carolina for 200 miles, creating a wide array of recreational opportunities along the way. As warmer weather approaches, the Saluda River offers many things to do for water-loving folks. From trout fishing to tubing to kayaking, the river offers something for everyone. You can walk the trails along the Saluda's forested banks, go zip-lining over the water or rock hopping across shoals. Kayakers and canoeists can paddle through quiet stretches of the river or brave rip-roaring rapids for a thrilling adventure ride. There are so many Saluda River things to do this Summer, and we want to clue you in on the fun.
Tubing Down The Saluda
If you like to go tubing down the Saluda River, it should be warm enough for that mid-to-late-May. The Upstate, Saluda Outdoor Center in Easley will provide you with a tube, life jacket and shuttle for a two-hour float trip. If you want to experience the Lower Saluda—the section below the Dreher Shoals Dam on Lake Murray—you can rent tubes from Saluda Shoals Park or Palmetto Outdoors in Columbia. Both provide shuttle service. For do-it-yourselfers, Dolly Cooper Park in Powdersville features a tubing loop that allows you to float downstream for a quarter mile, then take out and walk back to the put-in on a paved trail and do it all over again. You'll need to bring your own floatation device but admission to the park is free.
Take A Walk On The Water
Those who like to take a walk on the water will have several opportunities on the Saluda River. Check out the Saluda Riverwalk, a 7.30 mile, out and back trail near The Reserve On The Saluda neighborhood. Generally considered an easy route, it takes an average of 3 hours and 3 min to complete. This is a popular trail for backpacking, fishing, and paddle sports, but you can still enjoy some solitude during quieter times of day. The trail is open year-round and is beautiful to visit anytime. Dogs are welcome, but must be on a leash.
Columbia's Three Rivers Greenway also makes for a sensational place to take a walk on the water. It is comprised of a handful of disconnected segments of open trail, including sections through Riverfront Park and Granby Park, as well as the West Columbia Riverwalk, Cayce Riverwalk, and Saluda Riverwalk. This beautiful series of riverfront pathways, at the confluence of the Broad, Saluda and Congaree rivers, includes lighted trails and boardwalks, an outdoor amphitheater, restrooms, wayside exhibits, picnic areas, and scenic overlooks. The paved paths wind through a forest of Southern hardwoods and are home to a variety of wildlife, including chimney swifts that nest under the numerous bridges. Another highlight is a view of the remains of the canal locks once used by riverboats. You can also fish or toss an inner tube in the water on a hot day and float the river. In addition, the Three Rivers Greenway is close to shopping and restaurants in South Carolina's capital city.
Saluda River Things To Do This Summer
So there it is – all sorts of river fun to be had along the Saluda River. If you're interested in having the Saluda River close enough to enjoy every single day, call us for a tour of our gated, secure, small riverfront community, The Reserve On The Saluda. Living the river life just outside of downtown Columbia might be your ideal choice! Call Walter Taylor 803 269 9908 or Bill Theus 803 518 4803 or visit our CONTACT PAGE and submit our form.